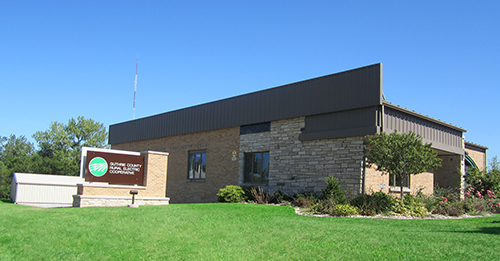 Guthrie County Rural Electric Cooperative
1406 State Street
P.O. Box 7
Guthrie Center, Iowa 50115-0007
Phone: (641) 747-2206 or (888) 747-2206
Fax: (641) 747-3701
---
Billing Inquiries: Dea Kress
Communications: Rebecca Schwartz
Line Superintendent: Curt Knapp
Member Service: Marlene Chalfant
Office Manager: Lori Hix
CEO: Cozy Nelsen
BUSINESS HOURS
8:00 a.m. - 4:30 p.m. Monday - Friday (CST)
During business hours, call our Guthrie Center office for outages, trouble with lines, billing questions, product and service information, rebate information, and all other matters.
After hours, our call center will answer phone calls. The call center can assist with emergencies such as outages and other line trouble only. All other inquiries should be made during normal business hours. Thank you!
Complete the online form below to send us a message via email.